MAIL ORDER - SHOPPING AGENCY
---
---
Flow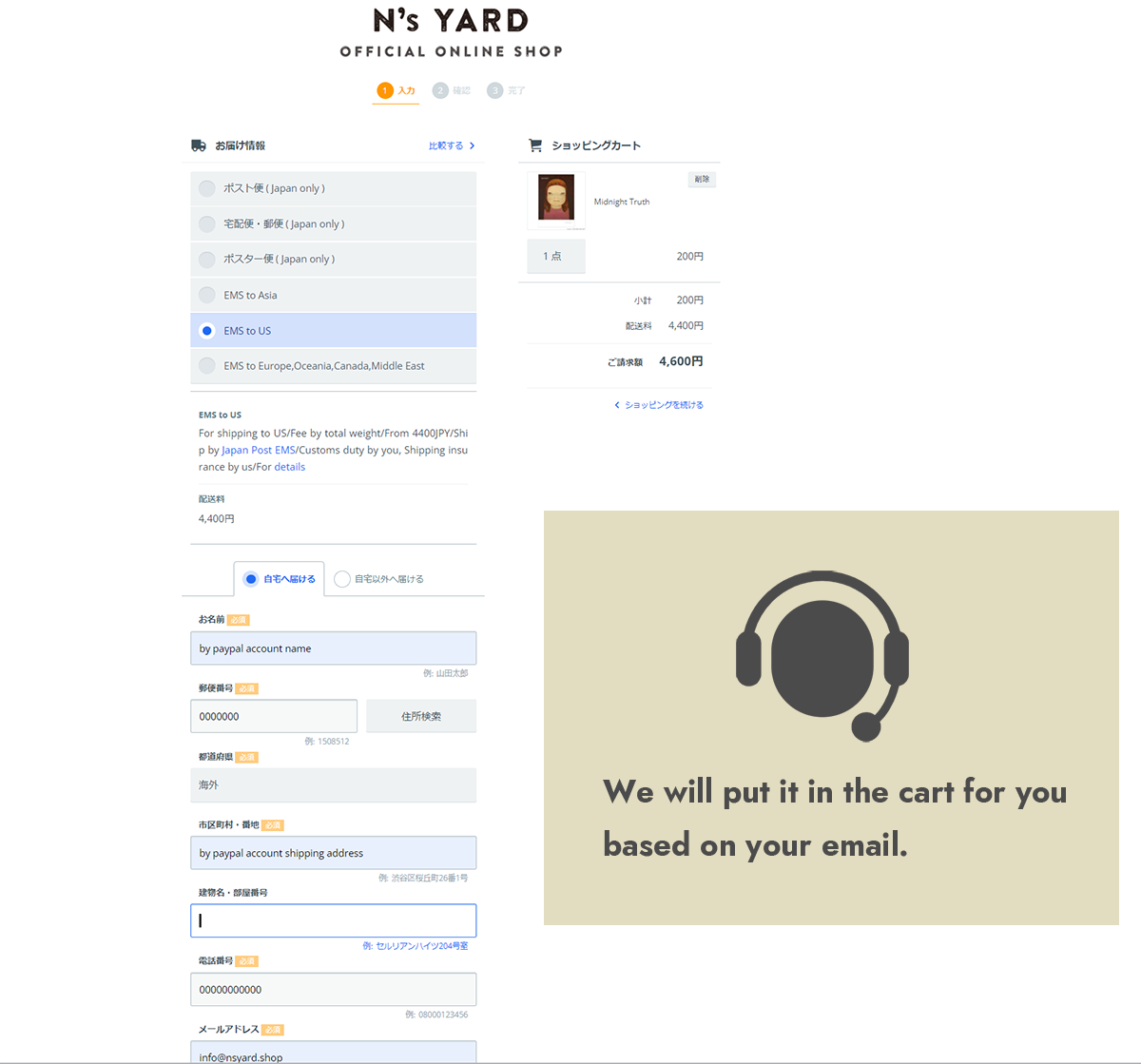 If you like, please pay with PayPal.
PayPal's settlement fee is 4%
.
If payment is not made within 30 days, it will be automatically canceled.
If you want to pay by bank transfer, click
here
.
---
If you order by Japanese cart, please confirm
"SHOPPING CART description / translation"
.
---
PAYMENT
1.By Paypal
Paypal settlement fee 4% will be charged. You can easily complete the payment by email.
If you place an order by email, we will email you an invoice including shipping charges via PayPal.
If you do not pay in 1 month, it will be canceled automatically.
We send your PayPal account shipping address and PayPal account name.
Verify your identity
2.By bank transfer
Customers are responsible for transfer fees such as remittance fees and exchange fees.
Deposit is in yen(JPY).
When we receive your email, we will reply with an invoice attached and tell you shipping fee.
The transfer record will be a receipt.
If the amount is different, we will refuse to receive it from the bank.
Details is the following.
Bank transfer
---
NOT ACCEPTED
We do not accept the follwing,
・Resale
・Specifying a shipping address different from the buyer's address(To prevent unauthorized use of credit cards)
・Bundled after ordering
・Change item
・add to
・Change delivery address
・Gift wrapping
・Cancellation after shipping
・Cancellation after payment
If necessary, please order from the form again. For other prohibited items, please check each paragraph.Please cooperate in order to prevent incorrect delivery.
---
GUIDE